Please Review This Important Information Before Applying to Adopt
I would like to adopt a single kitten ... is that possible?
One of the most important ways we can support the behavioral and emotional development of a young kitten is to make sure they have a friend. Despite the common belief that cats are solitary animals, they're actually incredibly social beings who thrive when they have feline friends from an early age. That is why our policy is for people to adopt two kittens, or adopting a solo kitten only if you already have another young friendly cat in the home for the kitten to befriend.
How much does it cost to adopt from PBJ?
As of May 21, 2022, our adoption fees, which cover all age-appropriate vaccinations and spay/neuter surgery, are:

$175 for a single cat or kitten
$275 for a pair of cats/kittens
$80 for a special needs or senior cat
$140 for a special needs or senior cat pair
How can we meet PBJ cats/kittens of interest?
We're delighted to arrange for approved adopters to meet our cats/kittens by appointment, either in their foster homes after they've been approved to adopt from Pets Bring Joy, or at one of our two adoption venues - PetSmart in East Fairfax, VA or PetMAC in DC: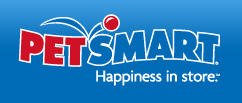 Where is PBJ located? Do you adopt out of state?
Pets Bring Joy is based out of Fairfax, Virginia, and serves the Greater Washington D.C. metro area; while we don't generally have the capacity to adopt out of our area, we make exceptions for special needs/harder to place animals.
Must I apply for a specific animal by name?
If you're uncertain as to which of our animals you are interested in, no worries -- simply leave that spot blank on the application, and we'll be delighted to make recommendations of which pets we feel are a best fit for you after reviewing your application and speaking with you.
I'm interested ... what do I need to do to get the process started?
The first step will be for you to submit a no-obligation adoption application by clicking the button provided at the top of this page; once submitted, you'll receive a copy of your application via email for your records.
What should I expect after submitting my application?
Our application evaluation process consists of a telephone interview, a veterinary reference check if you've had pets within the past five years, a landlord check if appropriate, and a Covid-safe home visit.
You will typically hear from a PBJ volunteer within 48 hours of submitting your application; the entire process takes approximately a week to complete.